Some advantages of Italian citizenship and why you should apply for it, if you have the right.
–> 5 advantages of obtaining recognition of Italian citizenship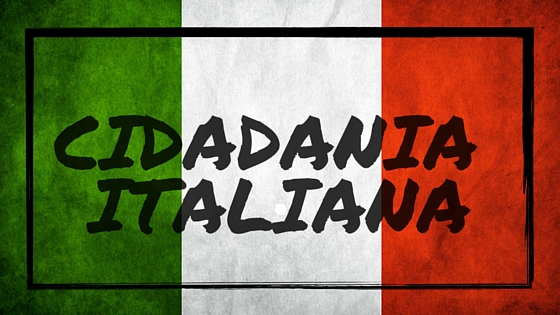 * A new life
Owning Italian citizenship will open many doors for a new and different  life. It will give you new options for study, work, leisure and travel. What to do and where to start?! The options are numerous!
* Ease travelling
Being an Italian citizen means being able to visit any European Union country without the need for visas. You can also go through the queues of Europeans at airports and customs posts.
In addition, other countries (outside the European Union) also do not require visas for Italians, although they ask Brazilians: United States, Canada and Japan are some examples.
Among the advantages of having Italian citizenship, is to travel to the United States without a visa, with the Italian passport.
* Becoming a European citizen
In Italy, you can study in public education institutions, use the health system, reside there, compete for job vacancies without visa requirements etc.
Many of these rights are extended to other countries of the European Union which are part of the Schengen Area.
When traveling abroad, you can use the entire support network of Italian embassies and consular authorities.
* Studying in Europe
You will have access to Italian educational institutions, including undergraduate courses (it is worth to remember that some universities offer courses in English). Most European educational institutions charge different fees or annuities for European and foreign citizens. The difference can reach 50% of the value. Studying in other European Union countries is also more peaceful. You will not need visas to study in other Union countries if you have Italian citizenship.
* Working in Europe
Besides being able to apply for vacancies in Brazil, you can also seek employment in Italy and in other countries of the European Union.
Employees of multinationals with dual citizenship are highly valued because they represent the cosmopolitan, international ideal that these companies demand.
In addition, because of their European passport, they can be sent to 'missions' in other countries, which counts as a positive point in the resume.
–> Are you ready to enjoy all the advantages of having Italian citizenship?
Look us to assist you with your recognition process 
STELLE CITTADINANZA ITALIANA
The best consulting company to make your big dream come true.